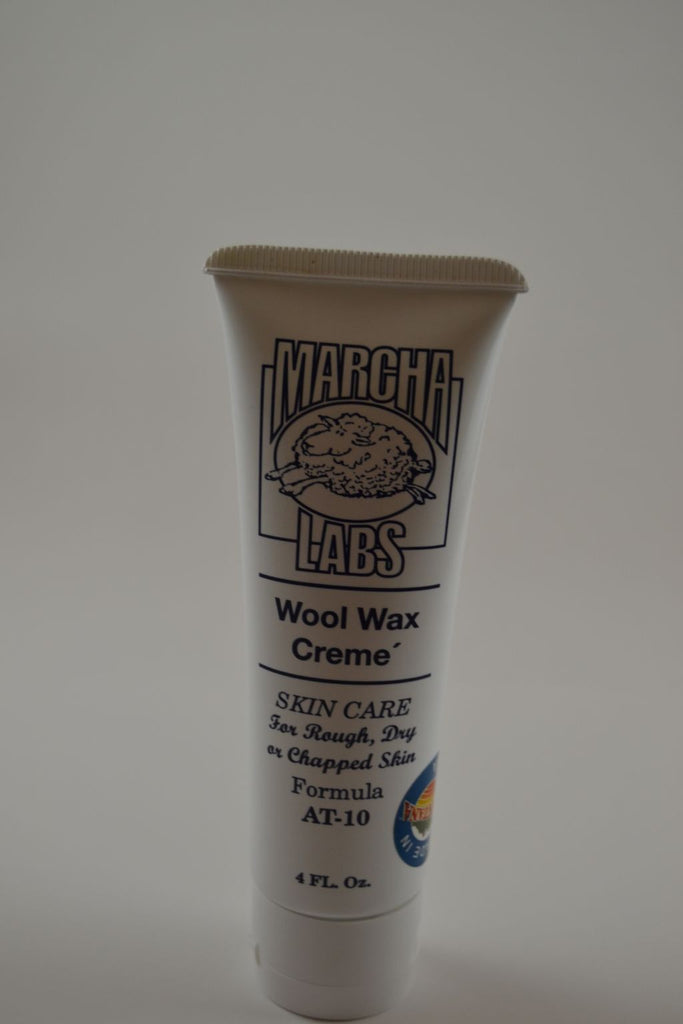 Wool Wax Creme 4 Ounce Squeeze Tube
$ 15.48
Wool Wax Creme is a powerful thirst quencher for the skin.  Dryness is relieved as you use this amazing skin cream. 

Skin feels soft & soothed

at the first application. You will want to make sure you have Wool Wax Creme wherever you go so you can apply it as needed for the harsh weather conditions our skin goes through. Wool wax Creme provides an immediate surge of moisture to soothe dry skin. The cream restores hydration to reduce dryness, cracking and chapped skin. The result is soft, smooth, beautiful skin. Wool Wax Creme in Squeeze Tube in 4 ounce size.
We have the squeeze tubes in regular scent, fragrance free and huckleberry scent
. If you do not specify a scent, we will send the regular scent.  Made from lanolin, this Wool Wax Crème helps prevent chapping and heals rough, dry skin. Non-greasy, hypoallergenic. Provide relief with this heavy-duty skin treatment.   The cost of the Wool Wax Creme is $5.08 The total price includes the shipping cost of $10.40.