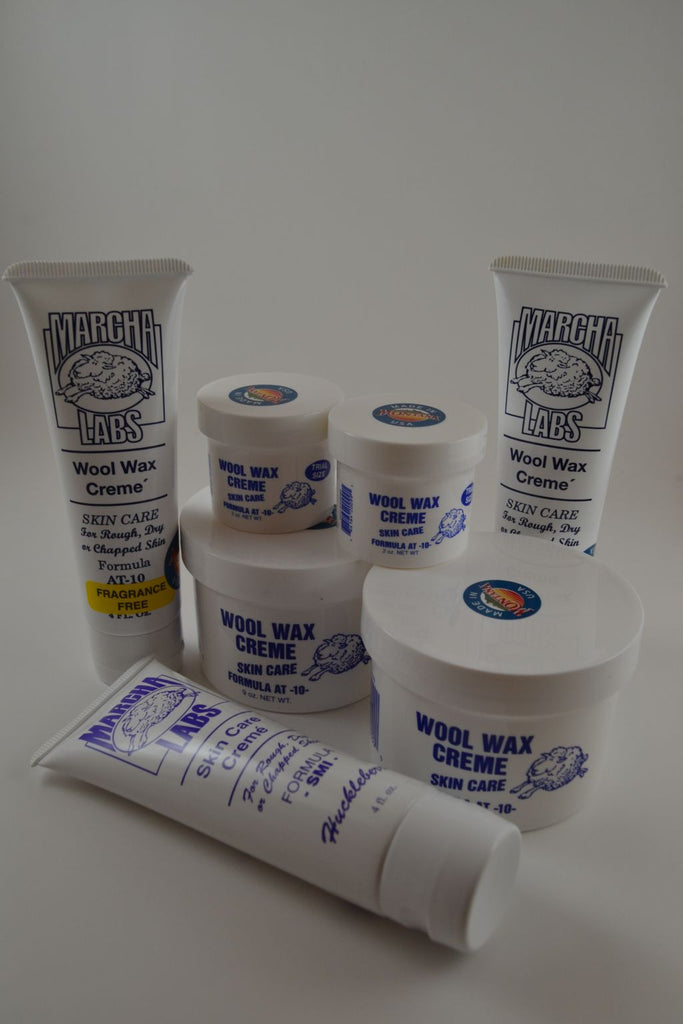 Three squeeze tubes, two 2 ounce jars, and two nine ounce jars Wool Wax Creme
$ 52.73
Wool Wax Creme is long lasting, easy to spread and non-greasy. This amazing skin cream soothes red, cracking and irritated skin. Apply Wool Wax Creme before exposure to the wind, cold or heat to help protect your skin.This helps soothe hands after being exposed to the water often.  For the person who would like to try all three sizes of the Wool Wax Creme, this is for you! You get three squeeze tubes (be sure to specify in the special instructions whether you want the Regular Scent, Fragrance Free or Huckleberry, or a combination), two 2 ounce jars and two nine ounce jars. This is a great combination .
Please note that the 2 ounce jars only come in the regular scent.  The nine ounce jars come in the regular scent and fragrance free.
Made from lanolin, this Wool Wax Crème helps prevent chapping and heals rough, dry skin. Non-greasy, hypoallergenic. Provide relief with this heavy-duty skin treatment. The cost of the Wool Wax Creme is $35.98.   The price includes the estimated shipping cost.  If the actual shipping is less, I will refund you that amount.