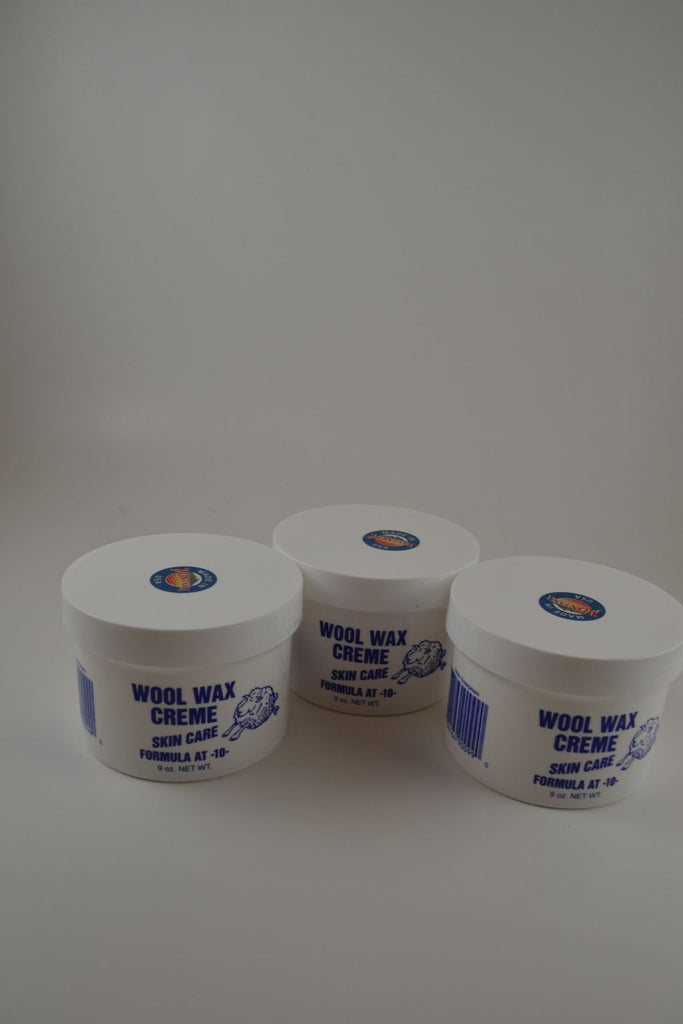 Three Jars "Special" 9 Ounce Wool Wax Creme
$ 35.94
Soothe and protect the weakened skin barrier and care for easily irritated skin with our deeply hydrating and comforting cream.  Wool Wax Creme is made in Montana and works well in our extreme weather types. Wool Wax Creme relieves and hydrates dry, cracking skin. We all want our skin to be touchable rather than harsh and Wool Wax Creme helps take care of these issues.  Buy Three Jars of 9 Ounce Wool Wax Creme for a lower Shipping Cost than buying two separately. This is a bargain! We all appreciate a bargain!
The nine ounce jars come in the regular scent and fragrance free.
Made from lanolin, this Wool Wax Crème helps prevent chapping and heals rough, dry skin. Non-greasy, hypoallergenic. Provide relief with this heavy-duty skin treatment.  The cost of the Wool Wax Creme is $18.84   The price includes the estimated shipping cost.  If the actual shipping is less, I will refund you that amount.