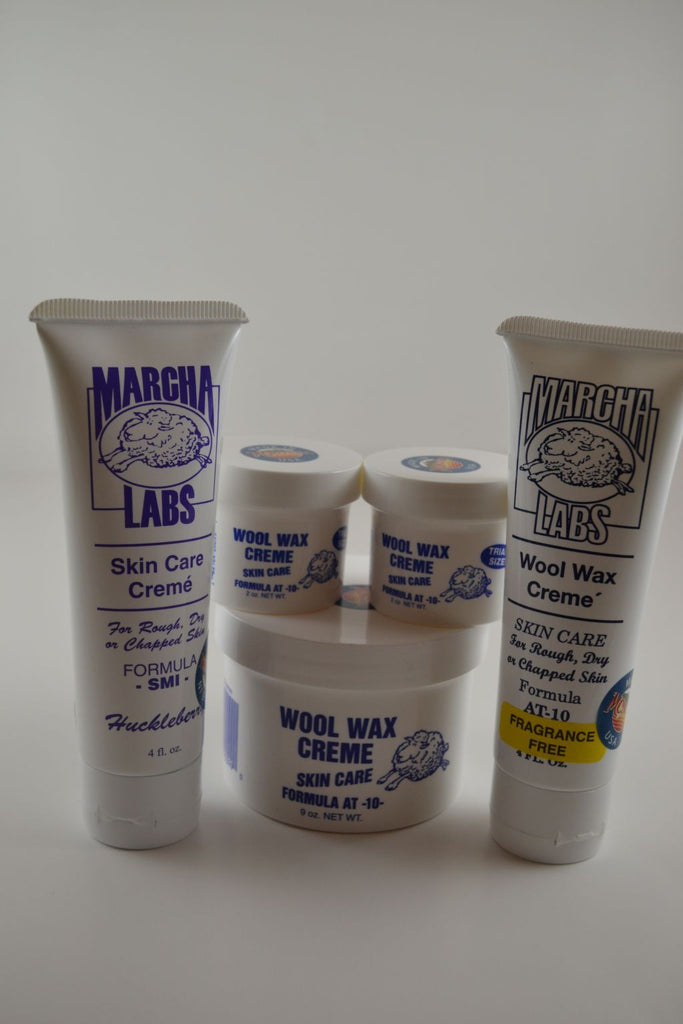 One 9 ounce Jar, Two 2 Ounce Jars, Two 4 ounce Squeeze Tubes Wool Wax Creme
$ 40.77
Do you want a proven product for your problem skin and want help that doesn't break the bank?  Montana made Wool Wax Creme is the answer. The unique formula using lanolin helps with many of the difficult skin problems you have. The cost is very reasonable and the results are fabulous! Wool Wax Creme does what it says it will do. You will be very happy with the relief from your issues with your skin. Try it today.  You will be glad you did! 
A great combination: One 9 Ounce Jar, Two 2 ounce Jars, and 2 Squeeze Tubes Wool Wax Creme
(be sure to say if you want regular scent, totally unscented, or huckleberry in the  squeeze tubes).

Please note that the 2 ounce jars only come in the regular scent

.  The nine ounce jars come in the regular scent and fragrance free.
The cost of the Wool Wax Creme is $23.42. Made from lanolin, this Wool Wax Crème helps prevent chapping and heals rough, dry skin. Non-greasy, hypoallergenic. Provide relief with this heavy-duty skin treatment.  The price includes the estimated shipping cost.  If the actual shipping is less, I will refund you that amount.