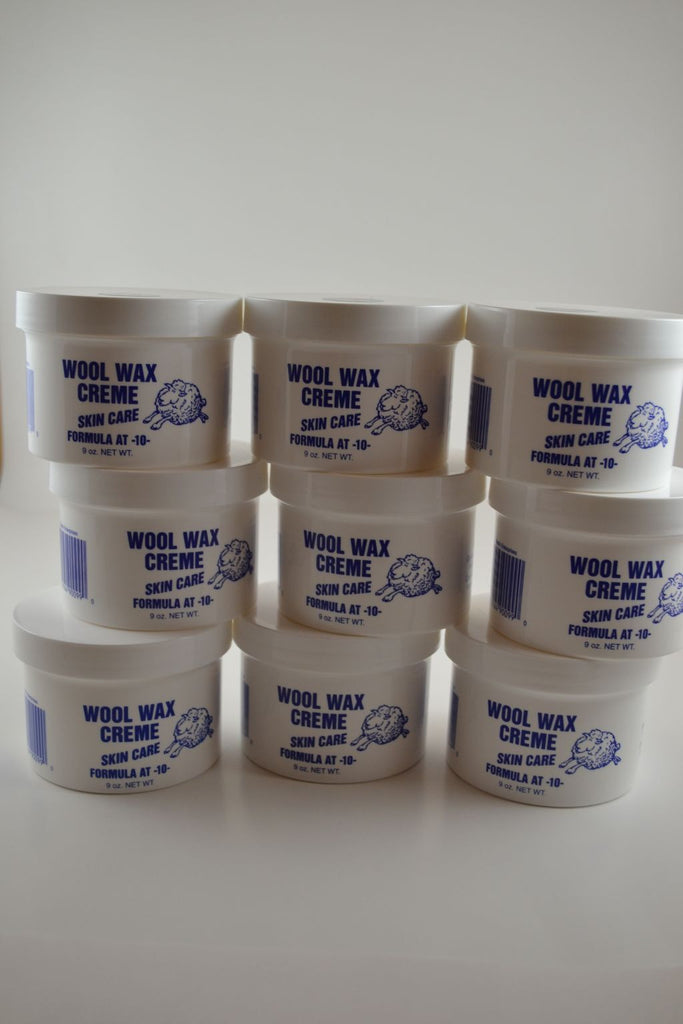 Nine 9 Ounce Jars of Wool Wax Creme
$ 73.62
We all want to keep our skin fresh and healthy-looking. Wool Wax Creme
hydrates your skin leaving it smooth and fresh. Wool Wax Creme is easily absorbed and leave a soft feeling without feeling greasy.
Use this daily for softer, healthy-looking skin.  Men and women appreciate when their skin is not chapped, cracked or leathery feeling. Wool Wax Creme is the answer for these issues. Here's a great value on shipping. Buy nine 9 ounce jars of Wool Wax Creme with the low flat rate shipping cost. Now that's a bargain! The nine ounce jars come in the regular scent and fragrance free.

  Made from lanolin, this Wool Wax Crème helps prevent chapping and heals rough, dry skin. Non-greasy, hypoallergenic. Provide relief with this heavy-duty skin treatment.  The cost of the Wool Wax Creme is $56.52. The total price includes the shipping cost of $17.10.