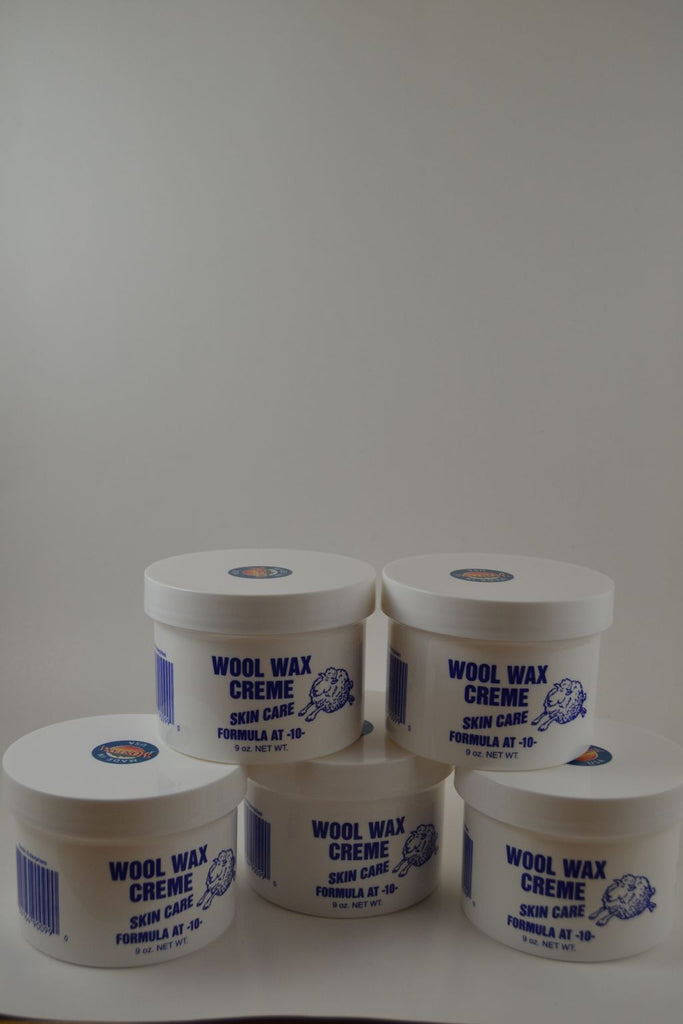 Five 9 ounce jars Wool Wax Creme
$ 48.15
 Wool Wax Creme penetrates deep into the skin to moisturize and nourish skin throughout the day while locking in precious moisture.  This amazing skin cream can be used on any of the issues you have on your body.  Dry hands and arms?  Wool Wax Creme to the rescue!  Cracking feet and scaly legs?  Wool Wax Creme will take care of the issue! Diaper rash on your baby?  Wool Wax Creme helps protect sensitive skin so it can heal. This is one product you won't want to miss out on.  Made in Montana, we are proud to make this available for you. Buy Five 9 ounce jars of Wool Wax Creme for a flat rate shipping cost! Wow! What a deal!
The nine ounce jars come in the regular scent or fragrance free.
Made from lanolin, this Wool Wax Crème helps prevent chapping and heals rough, dry skin. Non-greasy, hypoallergenic. Provide relief with this heavy-duty skin treatment. The cost of the Wool Wax Creme is $31.40.  The price includes the estimated shipping cost.  If the actual shipping is less, I will refund you that amount.