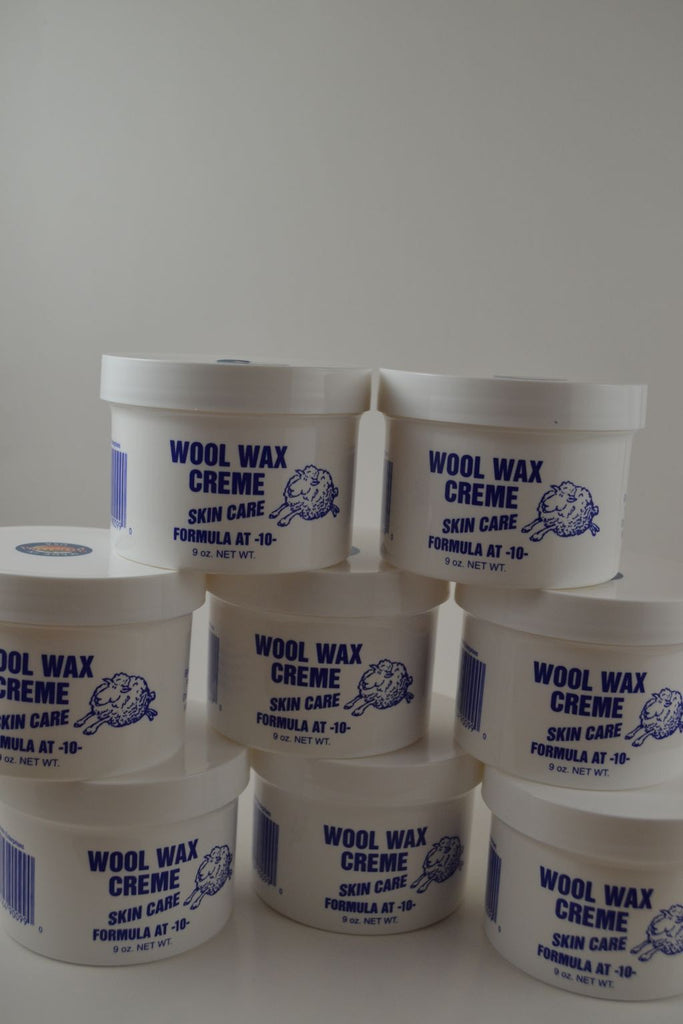 Eight 9 ounce jars of Wool Wax Creme
$ 67.34
Healthy skin starts with a commitment to a regular skin care regimen, using high quality products every day. While we often think of the face first when it comes to caring for the skin, the skin on the body also needs attention.  Wool Wax Creme is just the product you need to help with your skin care issues. Don't ignore the problems your skin has.  Use Wool Wax Creme to get the results you want. A great way to save on shipping. Buy eight nine ounce jars of Wool Wax Creme for the flat rate shipping cost. Now THAT'S a bargain!
The nine ounce jars come in the regular scent or fragrance free
. Made from lanolin, this Wool Wax Crème helps prevent chapping and heals rough, dry skin. Non-greasy, hypoallergenic. Provide relief with this heavy-duty skin treatment.  The cost of the Wool Wax Creme is $50.24. The total price includes the shipping cost of $17.10.