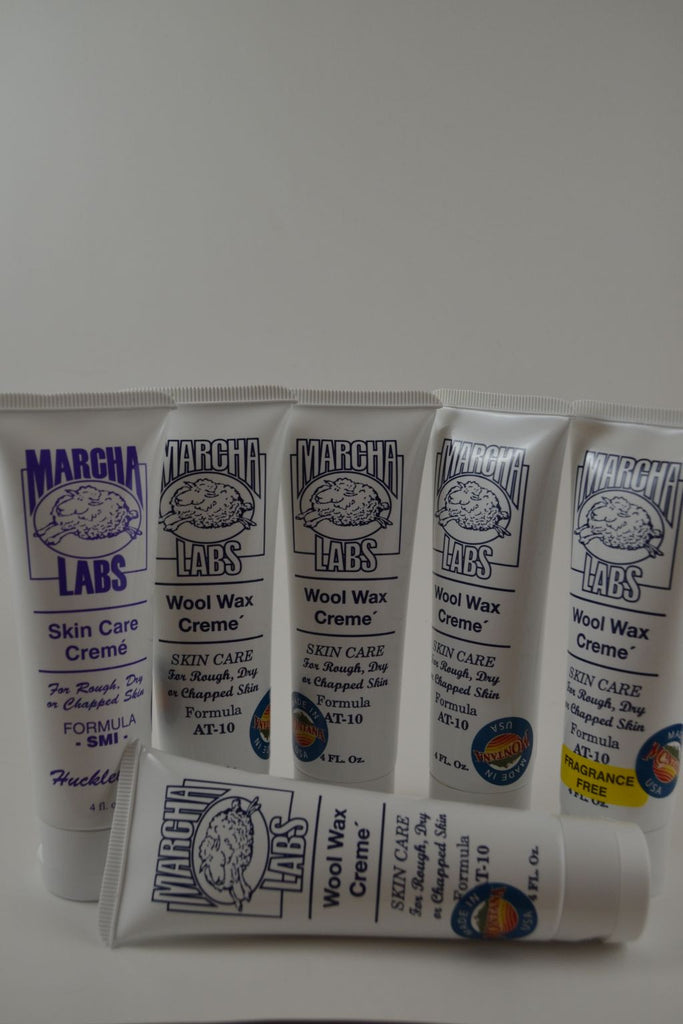 6 Squeeze Tubes Wool Wax Creme
$ 47.58
 Wool Wax Creme provides instant relief to dry, chapped skin with this heavy-duty skin treatment. Made of lanolin, Wool Wax Creme has natural skin softening properties.  Unlike other creams, contents are hypoallergenic. You can rest assured that this product is one you will be happy to use as it is made in Montana, so it is a U.S.A made product. This is a best seller on our site.  Now you can use it too! Wool Wax Creme was developed by a pharmacist for lab workers who handle harsh chemicals, so you know this will help with your individual issues.   Buy 6 tubes of Wool Wax Creme.
(If you want you can mix and match scents: Choose from Regular Scent, Fragrance Free and Huckleberry)
Be sure to give choices in Special Instructions. If you do not specify, we will send the regular scent. Made from lanolin, this Wool Wax Crème helps prevent chapping and heals rough, dry skin. Non-greasy, hypoallergenic. Provide relief with this heavy-duty skin treatment.   The cost of the Wool Wax Creme is $30.48.  The price includes the estimated shipping cost.  If the actual shipping is less, I will refund you that amount.