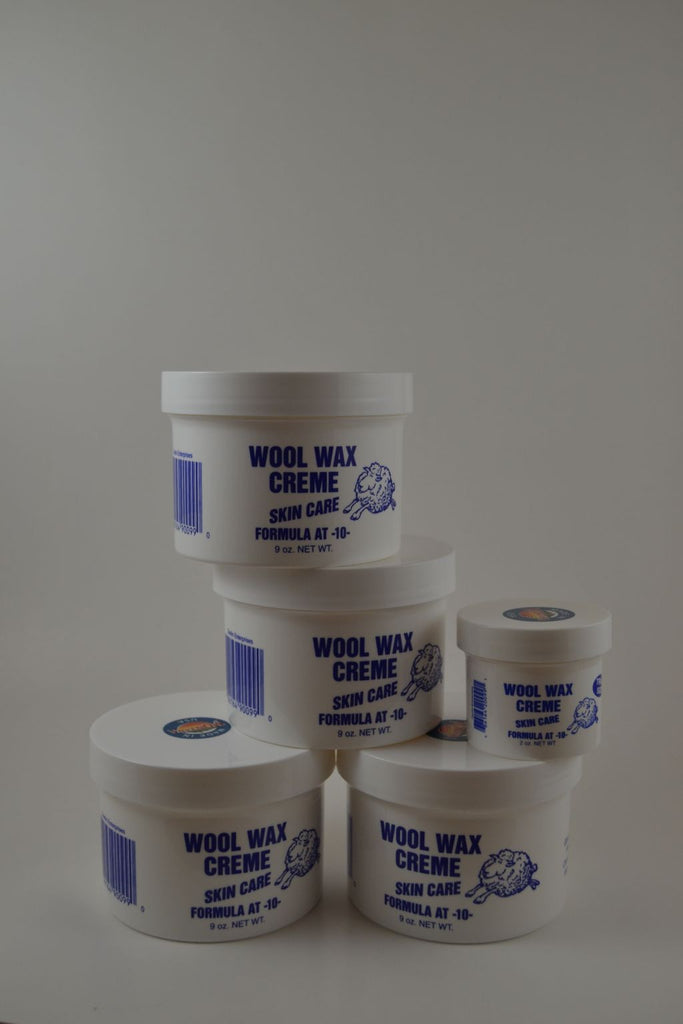 4 Nine ounce jars and 1 two ounce jar Wool Wax Creme
$ 45.71
 Wool Wax Creme is a lotion that is a lightly scented skin care product containing lanolin and leaves the skin dry to the touch after use.  This does not leave your skin feeling oily. Wool Wax Creme is a healing and protective cream that features a clean aroma and no greasy residue.  Wool Wax Creme is hypoallergenic which is a plus for those with sensitivities.  Wool Wax Creme is made in Montana in the good ole U.S.A. Buy 4 nine ounce jars and 1 two ounce jar. This is a popular request.
Please note the two ounce jars only come in the regular scent.

The nine ounce jars come in the regular scent and fragrance free.
Made from lanolin, this Wool Wax Crème helps prevent chapping and heals rough, dry skin. Non-greasy, hypoallergenic. Provide relief with this heavy-duty skin treatment
.
The cost of the Wool Wax Creme is $28.61.   The price includes the estimated shipping cost.  If the actual shipping is less, I will refund you that amount.