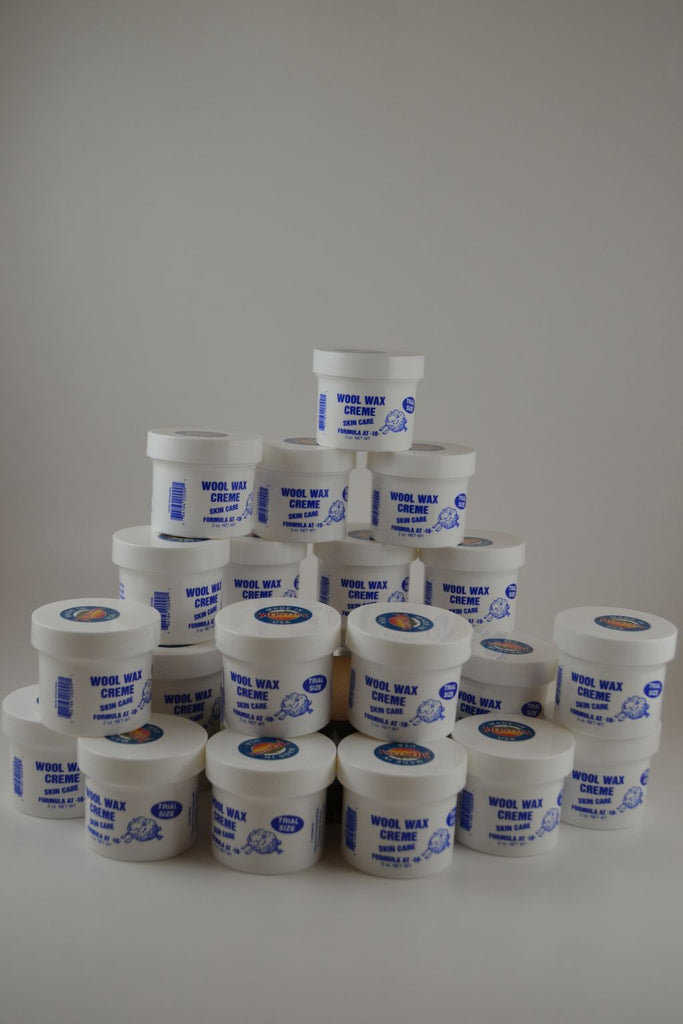 20 jars 2 ounce Wool Wax Creme
$ 86.90
Wool Wax Creme is a favorite among hand crafters, gardeners, sportsmen, construction workers, parents, babies, children of all ages and anyone with skin exposed to water, sun or solvents. This 2 ounce size fits wonderfully in your purse, desk drawer, car jockey box, tool box, fishing tackle box, suit case, briefcase, on the window sill, and any small space you have available.  You don't ever have to be concerned about being somewhere and not having your Wool Wax Creme handy.  Use Wool Wax Creme on the body parts you have issues with dryness, cracking  or roughness. Get 20 jars of the 2 ounce size Wool Wax Creme. These make  wonderful gifts. What a great way to give some to many!
Please note the 2 ounce jars only come in the regular scent.
Made from lanolin, this Wool Wax Crème helps prevent chapping and heals rough, dry skin. Non-greasy, hypoallergenic. Provide relief with this heavy-duty skin treatment. The cost of the Wool Wax Creme is $69.80.  The price includes the estimated shipping cost.  If the actual shipping is less, I will refund you that amount.