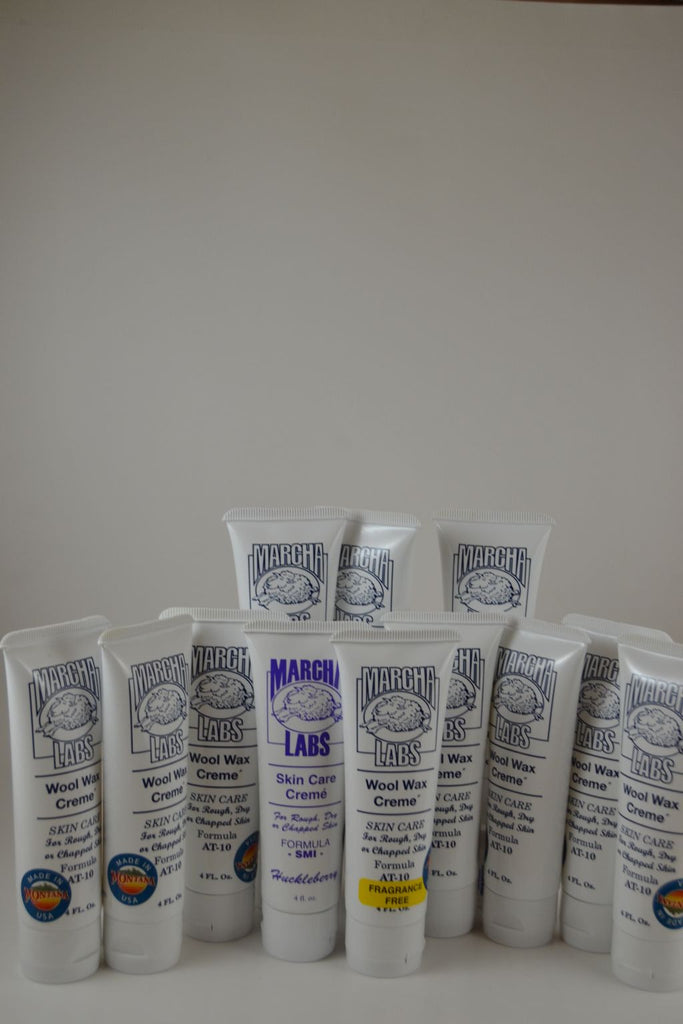 12 squeeze tubes (each 4 ounces) Wool Wax Creme
$ 78.06
Wool Wax Creme is a wonderful product just right for dry skin! We have three sizes to meet your many needs: The nine ounce jar which comes in the regular scent and fragrance free; The 4 ounce flip-top squeeze tube which comes in the regular scent, fragrance free and huckleberry scent; and the 2 ounce jar perfect for keeping in your desk, purse, car jockey box, lunch box or any spot that only has limited space.  The 2 ounce jar only comes in the regular scent. You will love this creme and all its uses.  It is perfect for keeping your hands and feet soft and comfortable, as well as your other body parts in need of moisturizing. You will love the non-greasy feeling after using this amazing lotion. You will want to share this with all you know because it is that good! Buy 12 squeeze tubes of Wool Wax Creme (you can mix and match the scents if you wish...please specify what scents and how many if not wanting just the  regular scented.
The fragrance choices are the regular scent, totally unscented, and huckleberry scent.
Made from lanolin, this Wool Wax Crème helps prevent chapping and heals rough, dry skin. Non-greasy, hypoallergenic. Provide relief with this heavy-duty skin treatment.  The cost of the Wool Wax Creme is $60.96.  The price includes the estimated shipping cost.  If the actual shipping is less, I will refund you that amount.