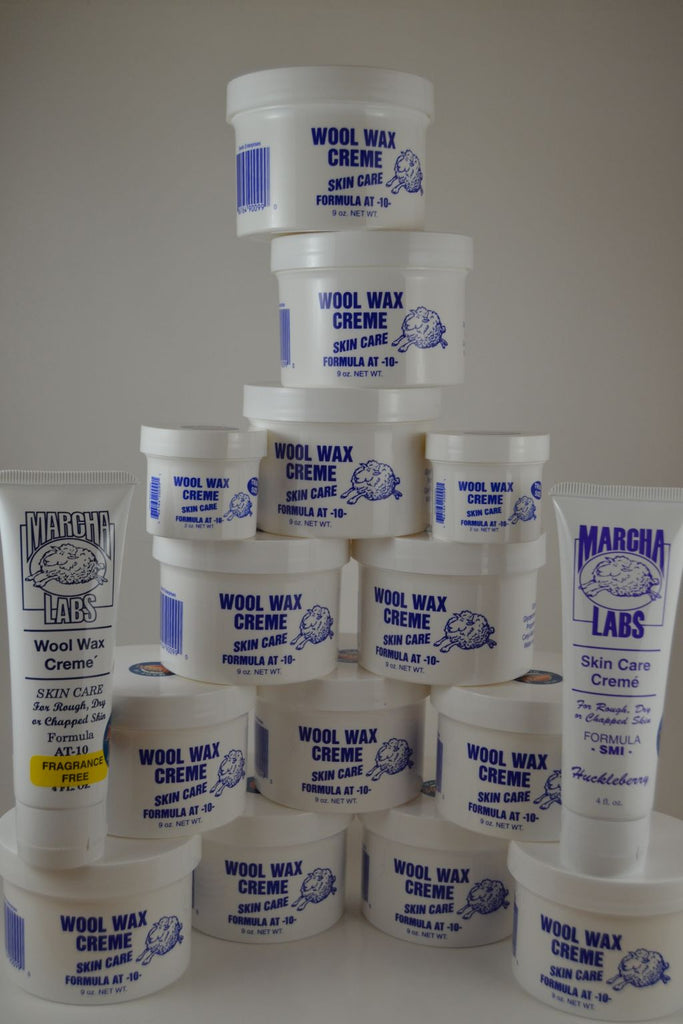 12 nine ounce jars plus 2 two ounce and 2 squeeze tubes Wool Wax Creme
$ 109.60
Wool Wax Creme is a lightly scented skin care product that leaves skin dry to the touch without that "oily skin cream" feeling.  Our customers have relayed the amazing ways Wool Wax Creme has helped with their individual skin care problems.  The uses are endless and you will be glad you found Wool Wax Creme. A great value for the flat rate shipping cost. Get 12 nine ounce jars along with 2 two ounce jars and 2 squeeze tubes Wool Wax Creme.
Please note that the 2 ounce jars only come in the regular scent.

The nine ounce jars come in the regular scent and fragrance free.  The squeeze tubes come in the regular scent, fragrance free and huckleberry scent.
 A great way to have plenty for yourself and plenty to share! Made from lanolin, this Wool Wax Crème helps prevent chapping and heals rough, dry skin. Non-greasy, hypoallergenic. Provide relief with this heavy-duty skin treatment.  The cost of the Wool Wax Creme is $92.50. You can share with those you care about, and they will be glad you did!  The total price includes the shipping cost of $17.10.