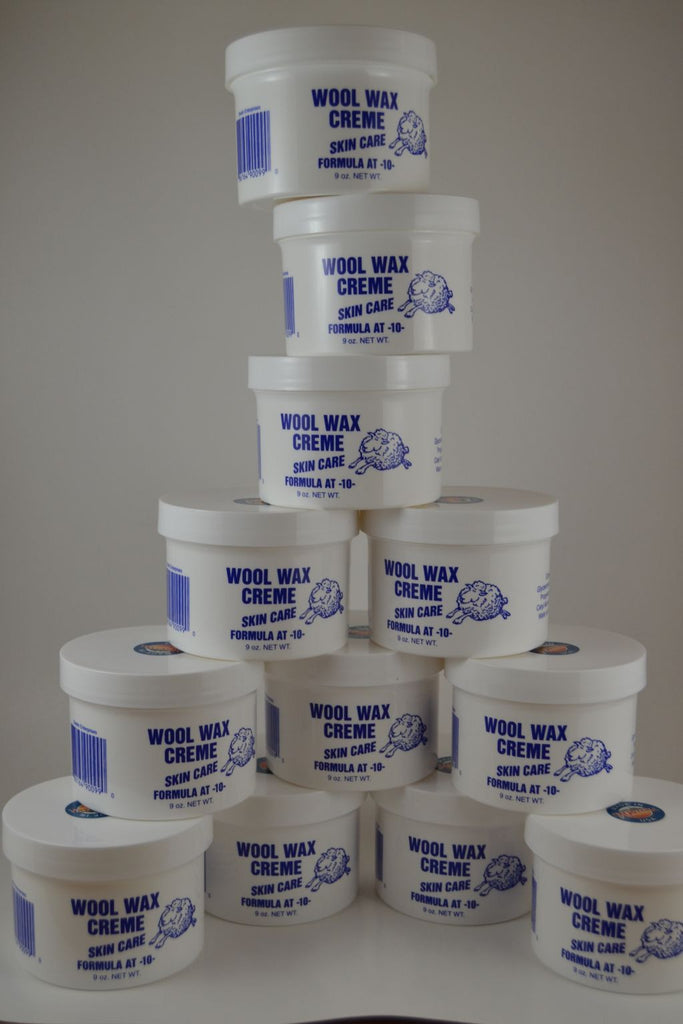 12 jars 9 ounce Wool Wax Creme
$ 92.46
Wool Wax Creme is Montana made, has a variety of sizes to choose from and is lanolin based.  Wool Wax Creme i s one of the most popular Montana made products available.  If you have dry hands, even extremely dry skin, it is time to get yourself one of the best lotions on the market. With a light, fresh scent, this lanolin-based lotions absorbs quickly and soothes a variety of skin ailments.  This is a great treatment for gardeners, construction workers,  those who work out in the elements, or any occupation. The customer reviews speak for themselves.  Buy 12 jars of nine ounce Wool Wax Cream for flat rate shipping cost. What a bargain!
The nine ounce jars come in the regular scent and fragrance free.
Made from lanolin, this Wool Wax Crème helps prevent chapping and heals rough, dry skin. Non-greasy, hypoallergenic. Provide relief with this heavy-duty skin treatment. The cost of the Wool Wax Creme is $75.36. Shipping of $17.10 is 
included for a total cost of $92.46.