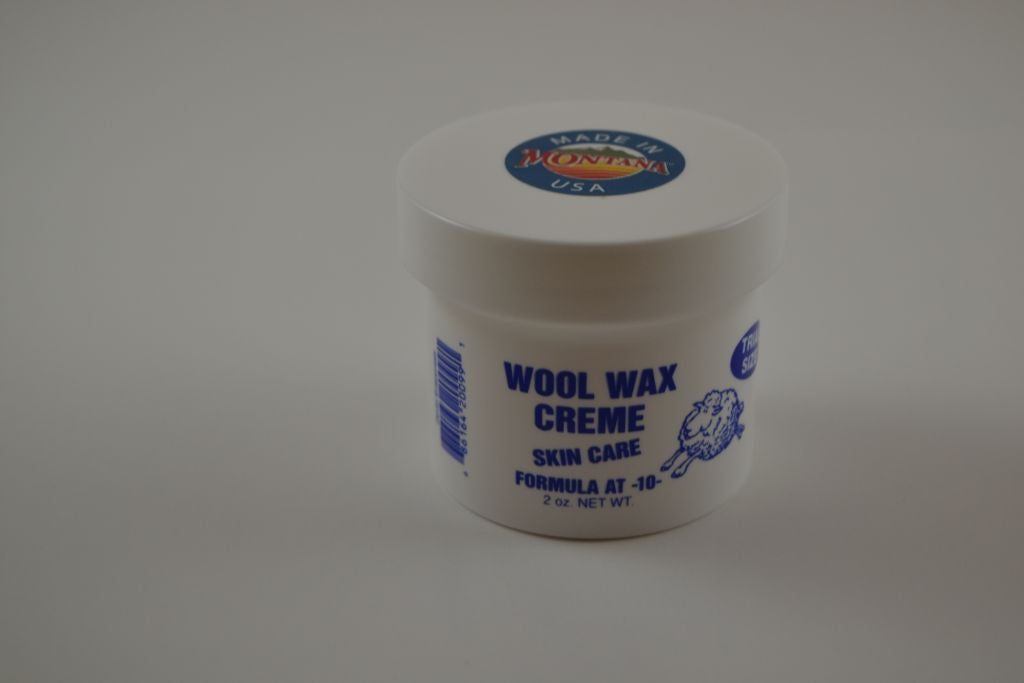 Wool Wax Creme 2 Ounce
$ 13.89
As your body changes, so does your skin.  We need to protect our skin as its job is very important. Wool Wax Creme is made from lanolin and helps protect our skin from all the ways we overlook taking care of it properly.  Use Wool Wax Creme daily to protect your skin.  We all have issues with our skin in one way or another, whether it be dry, cracked, scaly or other issues you may have.  Don't wait to get the help you need and try Wool Wax Creme today. We are proud that this is made in the U.S.A. Montana made products are well sought after. Wool Wax Creme Skin Care Formula 2 ounce Net Weight Perfect size for carrying in your purse, diaper bag, brief case, suit case, desk, anywhere you are! Great size to give for friends to try! They will love it!
Please note that the 2 ounce jars only come in the regular scent.
Made from lanolin, this Wool Wax Crème helps prevent chapping and heals rough, dry skin. Non-greasy, hypoallergenic. Provide relief with this heavy-duty skin treatment.  The cost of the Wool Wax Creme is $3.49.  The total price includes the shipping cost of $10.40.