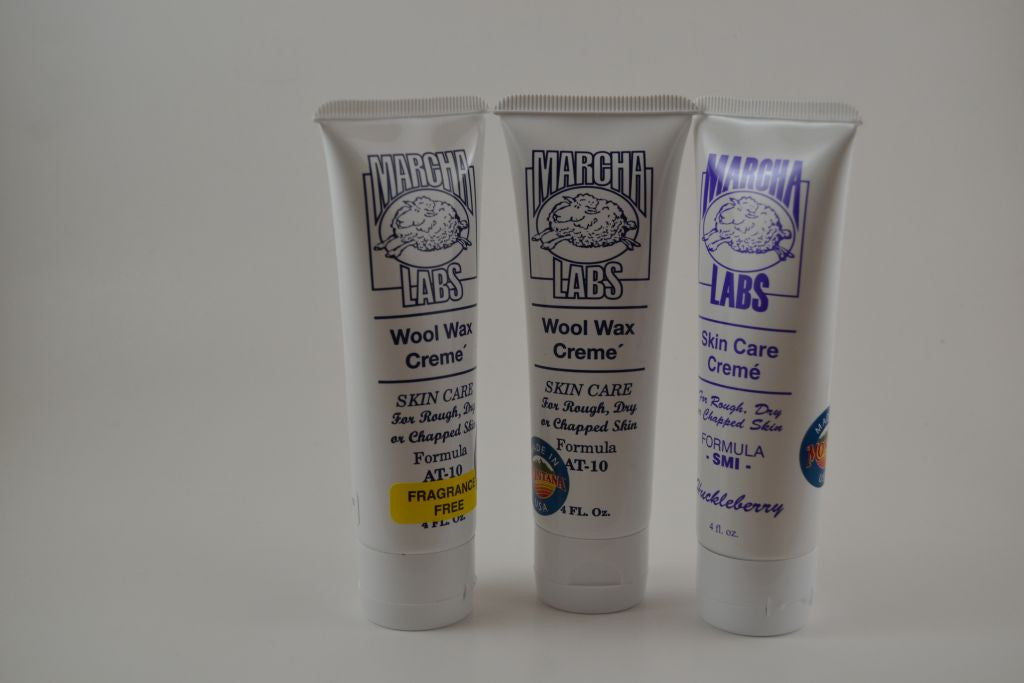 Buy 3 Squeeze tubes Wool Wax Creme
$ 25.44
 Wool Wax Creme is undeniably the best skin care product on the market.  You know you can trust what you get with this skin care lotion as it is made in Montana.  U.S.A. products are well sought after. No matter where you live, each area has its own weather issues that affect your skin.  Wool Wax Creme is an excellent source of relief for your skin issues. Once you try Wool Wax Creme you will know what we are talking about. Buy 3 Tubes of  four Ounce Squeeze Tube Wool Wax Crème. 
We have the regular scent, fragrance free and huckleberry scent
.  All 3 are fabulous. You can mix and match scents or choose just one.  If you do not specify, we will send the regular scent.
Made from lanolin, this Wool Wax Crème helps prevent chapping and heals rough, dry skin. Non-greasy, hypoallergenic. Provide relief with this heavy-duty skin treatment.  The cost of the Wool Wax Creme is $15.24.  The total price includes the shipping cost of $10.20.